Because of its premium appearance with flat door design, recessed handles and high quality materials this side by side refrigerator is a perfect fit for any modern kitchen.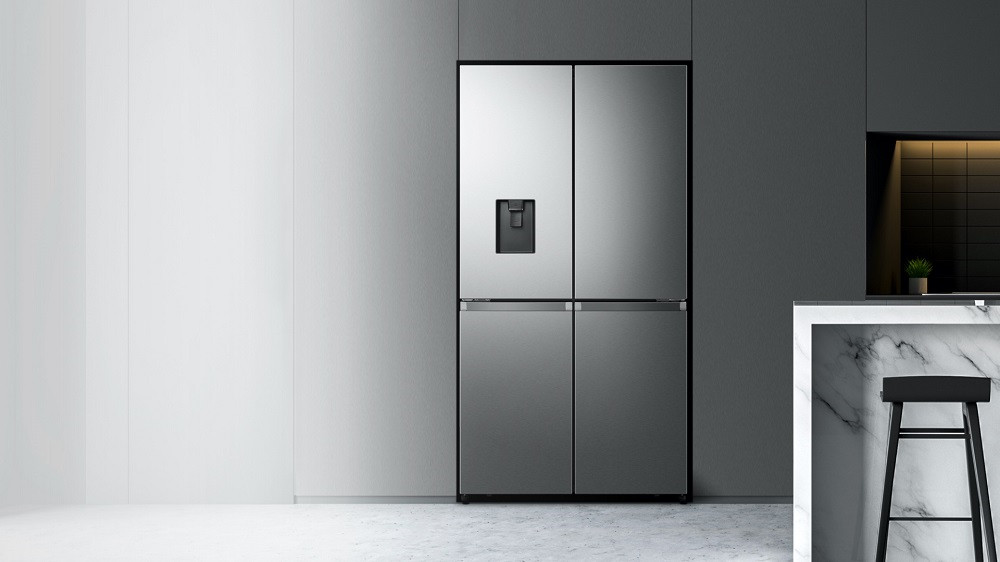 My Fresh Choice zone can be easily converted from fridge to freezer with temperature settings ranging from -18°C all the way to +5°C, depending on what you want to store. By setting the temperature you need, you will create perfect environment for your food, efficiently prolonging its freshness and taste.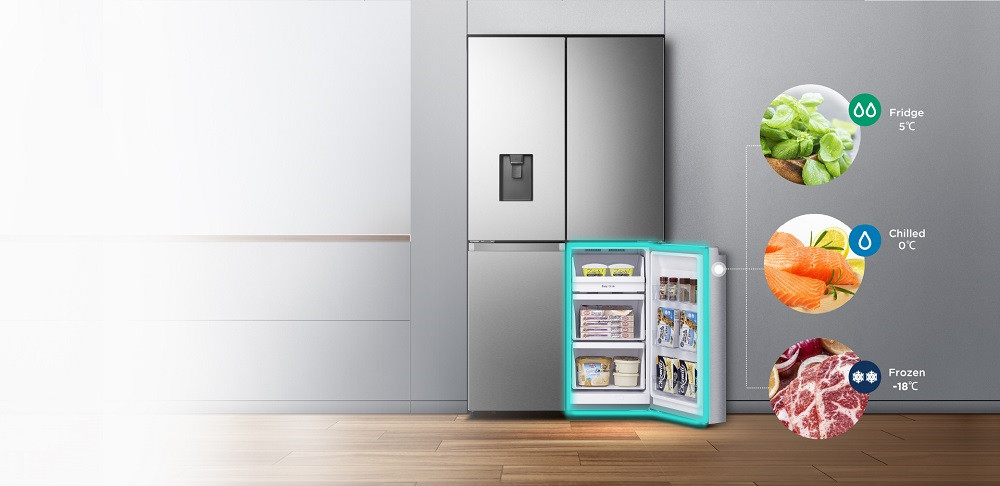 One fridge, three compartments: This fridge-freezer is fully adaptable to your needs. It has three different compartments with flexible temperatures - fridge, freezer, and My Fresh Choice section, each with their own controls. You can set the fridge and the freezer to whatever temperature suits you most.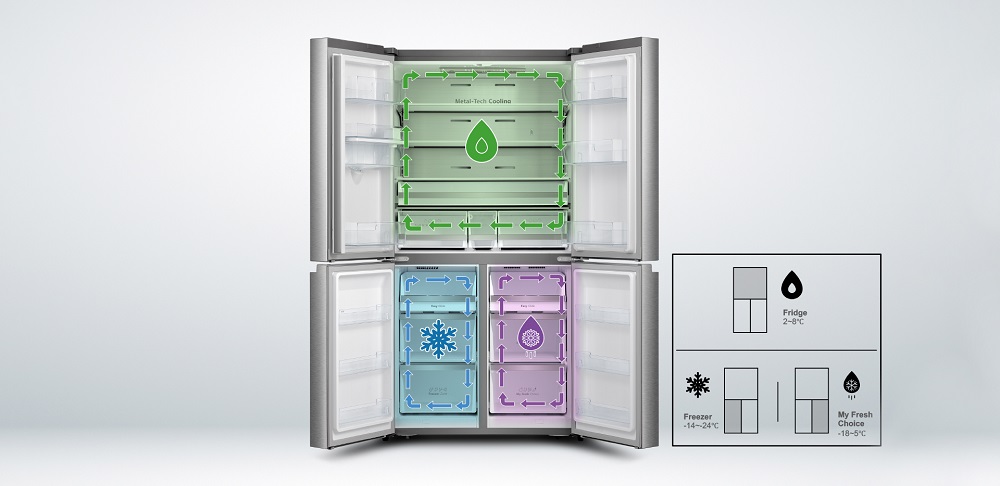 It has a big capacity, so there's plenty of space in the refrigerator to store any shape or type of food. It also has four doors that open out wide, so you can see everything at a glance.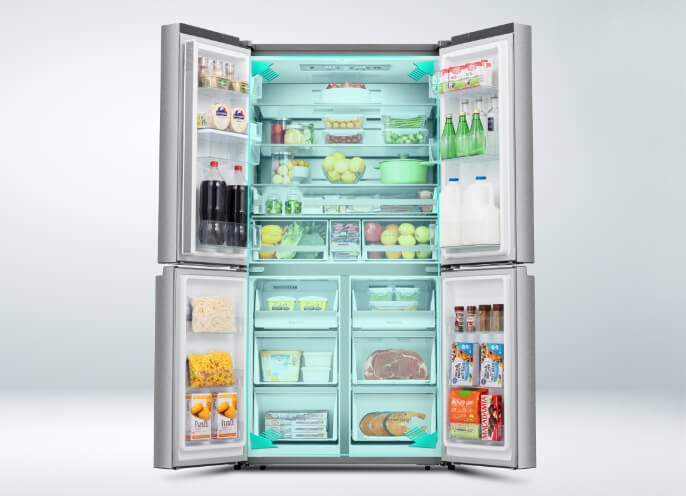 All frozen items, even the largest ones, can now be reached easier and quicker, thanks to the durable metal easy-glide runners. Transparent design of the drawer, which can hold up to 27 kg, offers clear overview of the content.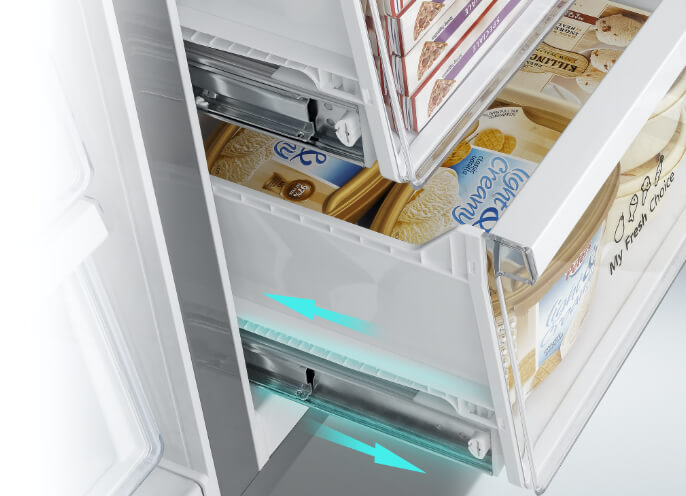 The rear wall of the refrigerator is overlaid with stainless steel, which ensures the cool air is distributed evenly from the inside out. This combination of advanced technologies ensures ideal temperature and humidity levels at all times.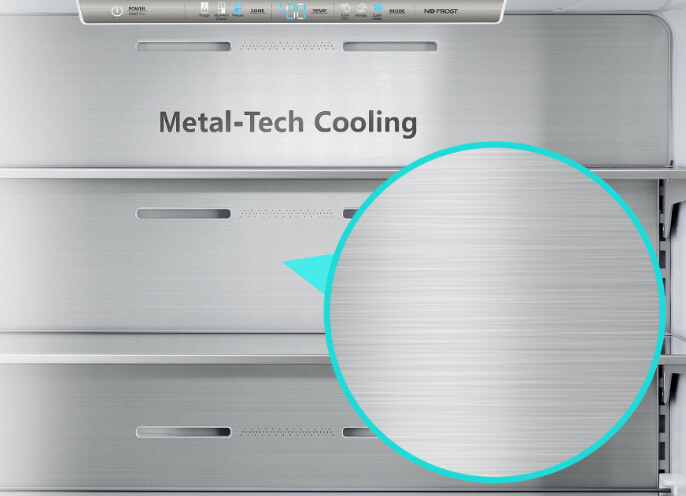 Enjoy flexibility with the fully adjustable shelves. If you want more space between the shelves, simply take one out and place it on a different shelf-holder. In this way you can tailor the inside of the refrigerator specially to your needs. This way all the large bottles or tall cakes will fit perfectly inside the fridge.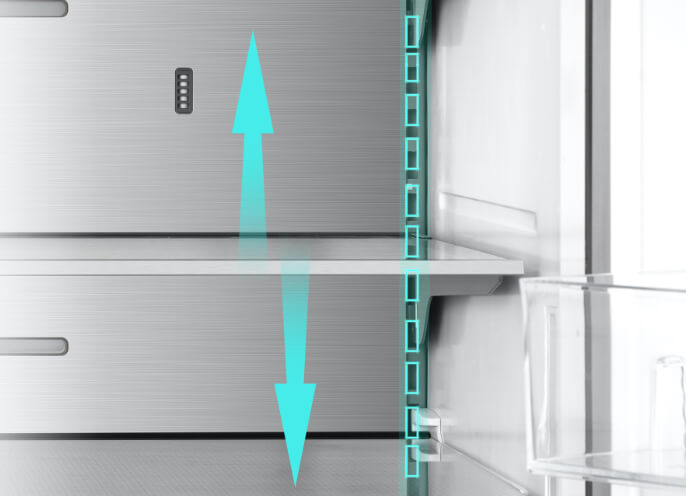 The non-plumbed water dispenser is seamlessly integrated into the flat door of the refrigerator. Just pour fresh water into the water reservoir and enjoy perfectly chilled water, any time.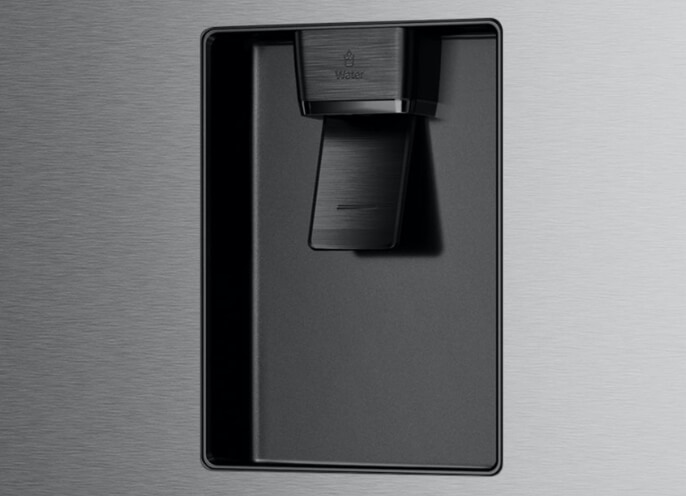 Modern inverter compressors measure the conditions inside your refrigerator and adjust the cooling output accordingly to ensure a stable temperature, save energy and run quieter, while also extending your appliance's lifespan.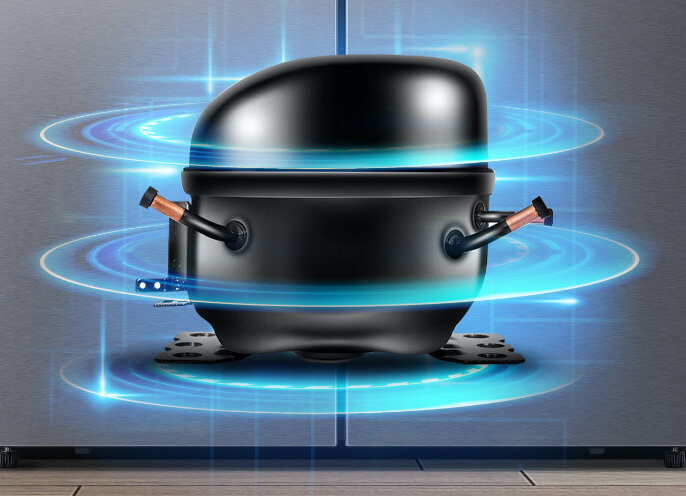 Five highly-effective Digital Temp Sensors are built into the refrigerator (as shown in blue spot), which are engineered to optimally adjust the cooling level of the refrigerator.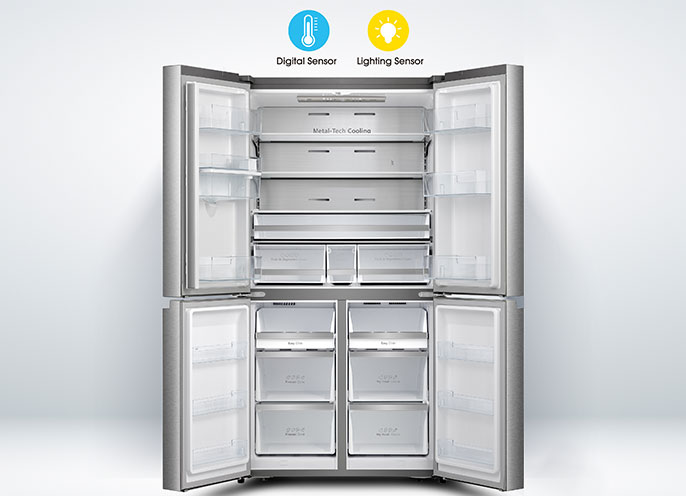 A modern design with a recessed handle fits perfectly with any existing kitchen design.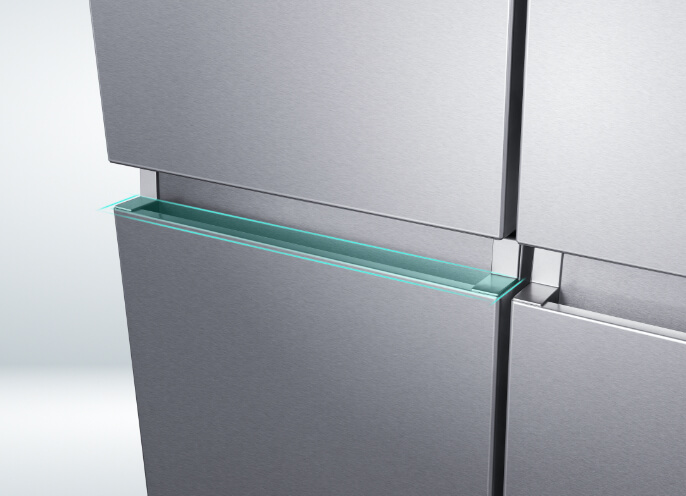 A Big Door Balcony lets you safety store bigger & taller items inside the door. It can handle bulky cartons of milk and juice and two rows of drink cans and bottles. Totally six door balconies in the fridge provides huge spaces.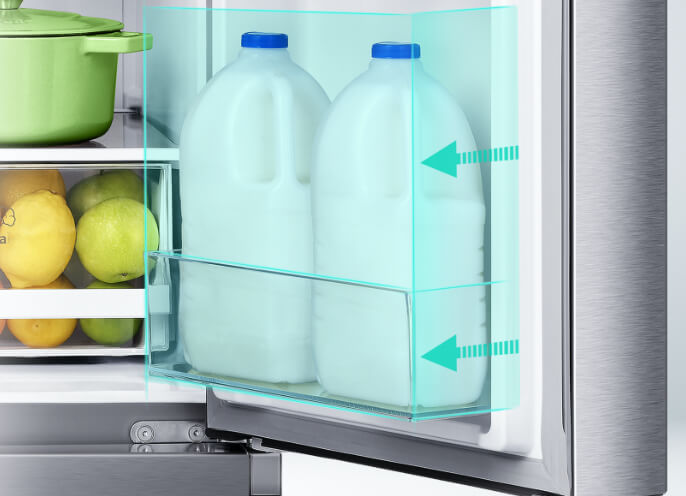 Smad's new design refrigerator has 2 huge space drawers which have a height of 220mm. That is good for placing larger items such as turkey and meatjoints.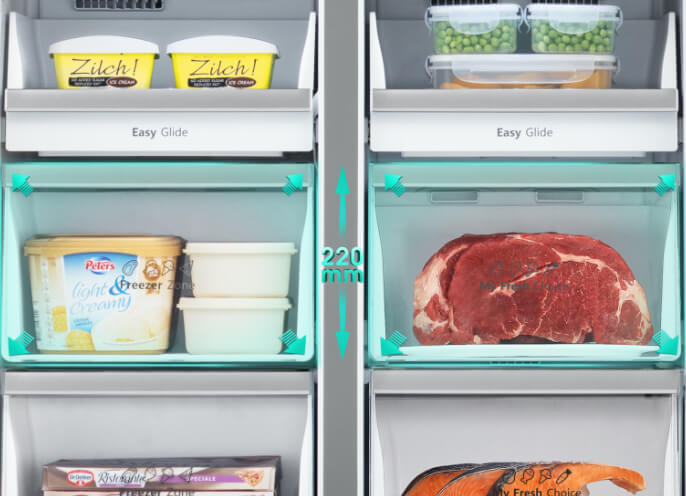 Super Cool function quickly drops the internal fridge temperature to +2℃ for 6 hours. This is a great way to help keep the flavor, color and nutritional value of fresh food. Super Freeze rapidly lowers the temperature and freezes your food much faster than usual. This function retains the foods natural taste, original texture, as well as all the good vitamins and minerals.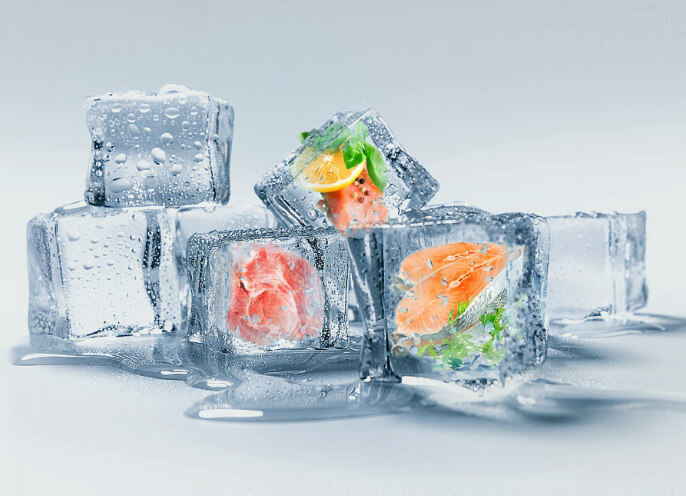 This side by side refrigerator has a door alarm function to alert you when the temperature in your refrigerator rises too high as you accidently left the door opened, it can remind you to close the door in time for stopping cool air escaping.