6 quick set menu buttons: The microwave oven has 6 quick set menu buttons that allow you to cook your food with one touch, such as popcorn, potato, pizza, frozen veggie, beverage, or reheat, saving you time and hassle; Convection/Home Fry/Crispy Grill: The microwave oven has three special functions that allow you to cook your food in different ways, such as convection, home fry, or crispy grill, giving you more cooking options and better results. The convection function can bake your food evenly and quickly, the home fry function can fry your food with less oil and more crispiness, and the crispy grill function can grill your food with a golden and crunchy texture and flavor.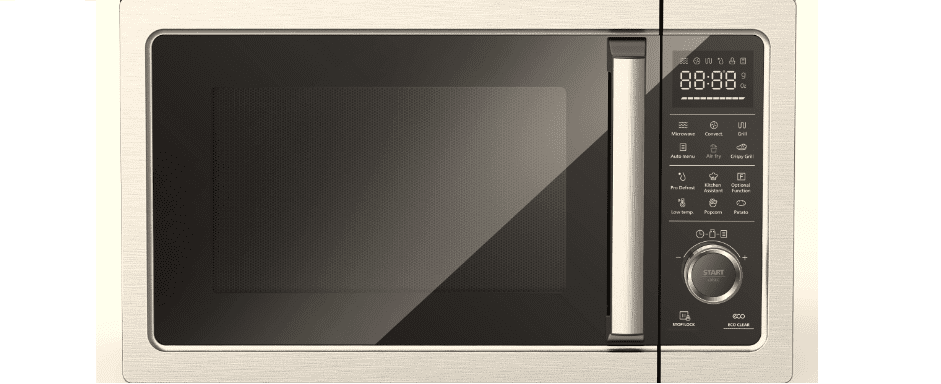 10 auto menus: The microwave oven has 10 preset menus to cook your food with one touch, such as roast chicken, roast beef, cake, cookies, bread, pizza, popcorn, potato, frozen veggie, or beverage, saving you time and hassle; Stainless steel cavity: The microwave oven has a stainless steel cavity that is durable and easy to clean, preventing stains and odors from sticking to the surface; Interior LED lighting: The microwave oven has an interior LED lighting that illuminates the interior of the microwave oven, making it easy for you to see and access your food.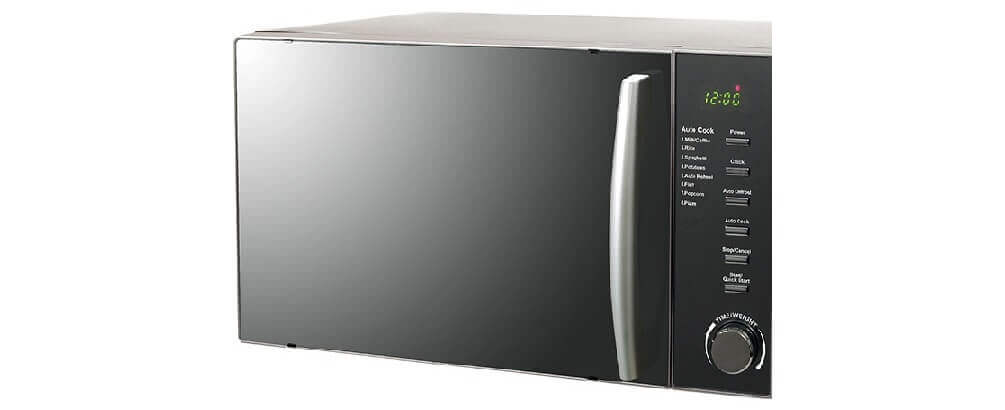 We' ve been leading the industry in quality, energy efficiency and customer service for over 20 years. Through cooperation with international brands of household appliances and customers from North America, we have gained experience in the OEM manufacturing field and a comprehensive understanding of customer demands. We have been able to demonstrate the professional manufacturing quality of SMAD in microwave ovens over the past years.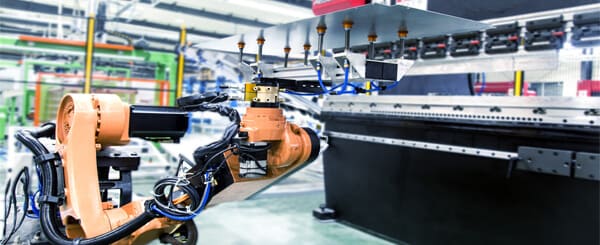 In SMAD we emphasise on a high quality management system. Our rigid control of quality is based on ISO9001 framework to standarise and systematise each and every department's managing operation and production process. Our microwave ovens have CB, CE, ETL, SAA, SASO and so on.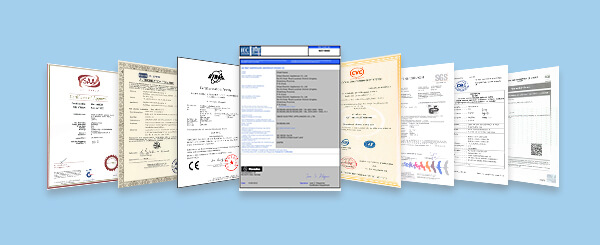 Smad has provided microwave oven for North America since 1999. Years of experience in microwave oven manufacturing and supply has won us global partners. We have produced and supplied microwave ovens from large-scale comprehensive platform such as Amazon and Carrefour to small and medium-sized appliance brands Electro Gas, White Goods, Gines Electric, National White, Gelux Refrigeradores etc.