Sliding storage basket: The freezer has a sliding storage basket that allows you to organize your food according to your preference. The basket is removable and flexible, and it can accommodate different sizes and shapes of food. You can also slide the basket to create more space for larger items or bulk storage.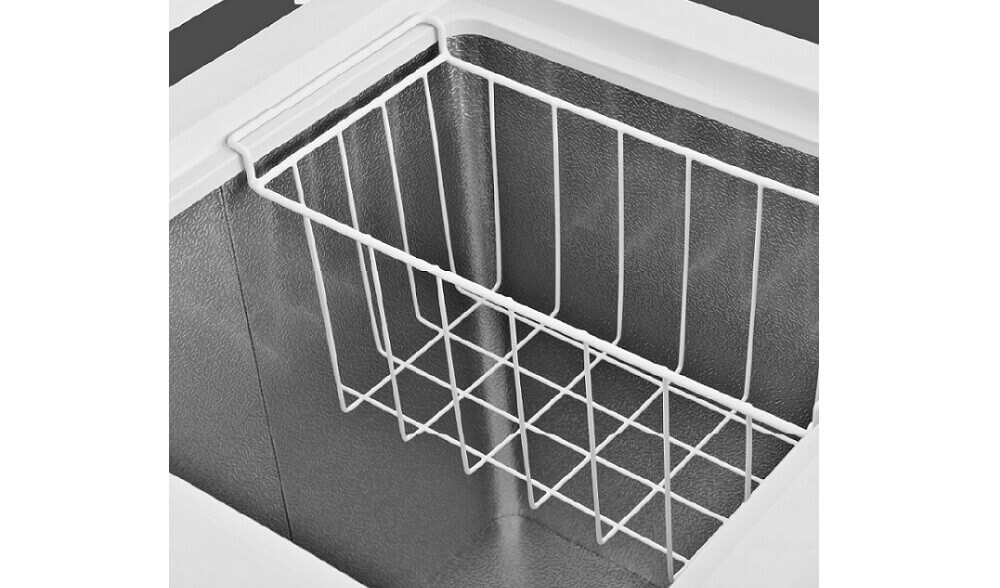 Small compact 3.4 Cu Ft freezer storage capacity: The freezer has a compact freezer storage capacity of 3.4 cubic feet, which can hold up to 121 pounds of food. The freezer can store various types of food, such as meat, seafood, vegetables, fruits, ice cream, etc. The freezer can also help you save money and time by allowing you to buy food in bulk and prepare meals in advance.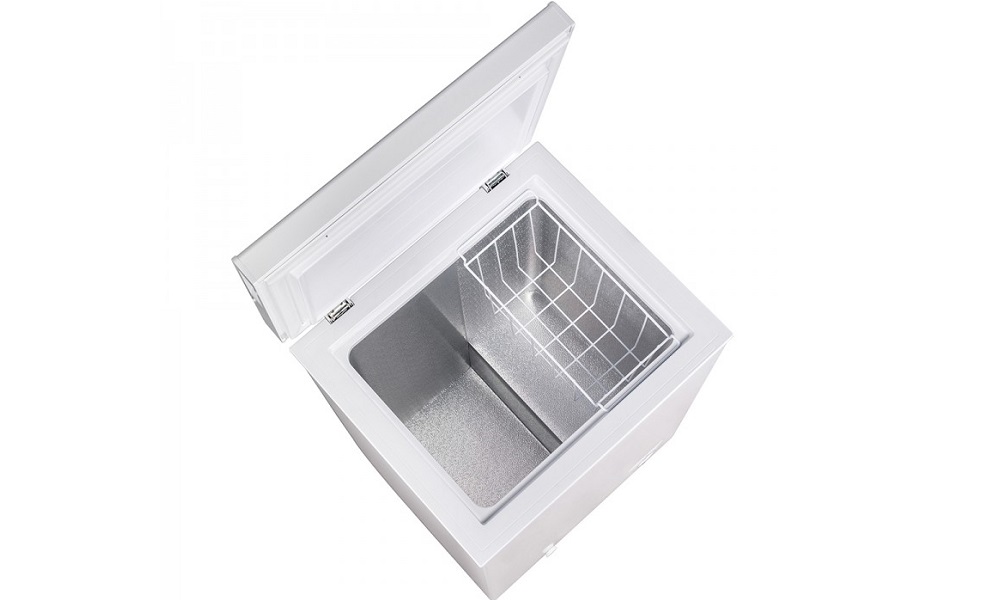 Durable rust proof inner liner: The freezer has a durable rust proof inner liner that prevents corrosion and rust from forming on the walls and shelves of the freezer. The inner liner is easy to clean and maintain, and it also helps to preserve the quality and freshness of your food.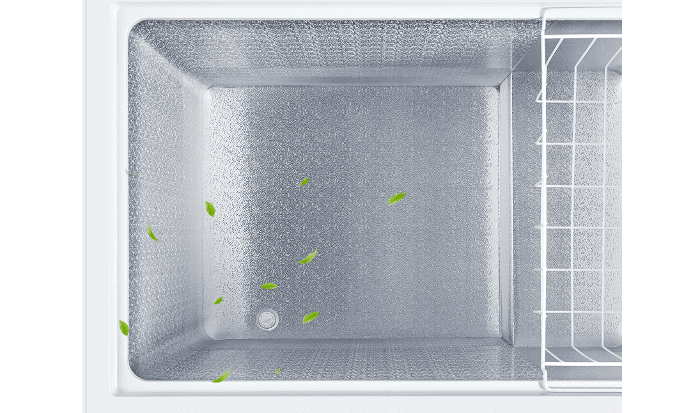 This compact chest freezer can keep the temperature inside below 32°F for up to 135 hours in case of power outage.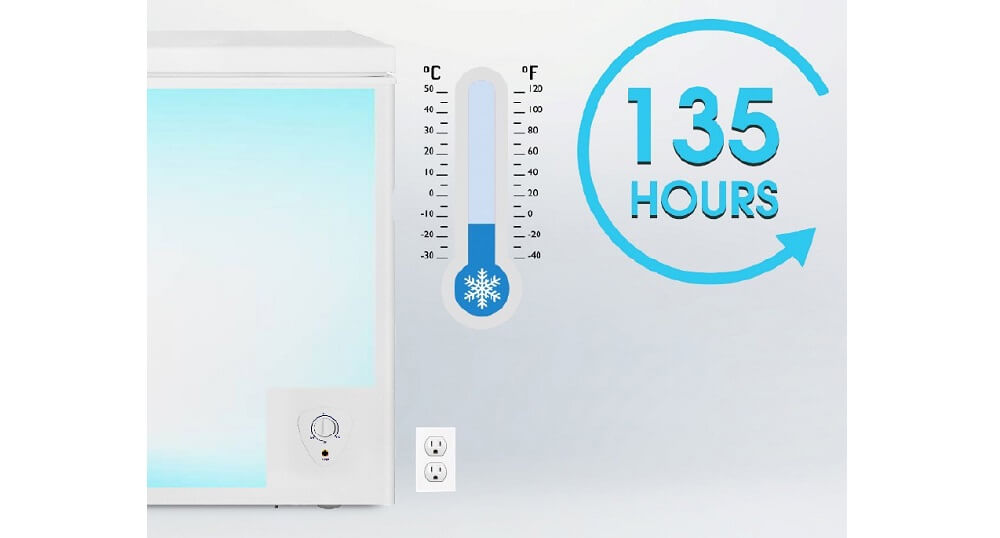 Easy to open streamline side handle design: The freezer has an easy to open streamline side handle that makes it easy to open and close the lid of the freezer. The side handle is ergonomic and comfortable to use, and it also has a lock function to prevent accidental opening or children access.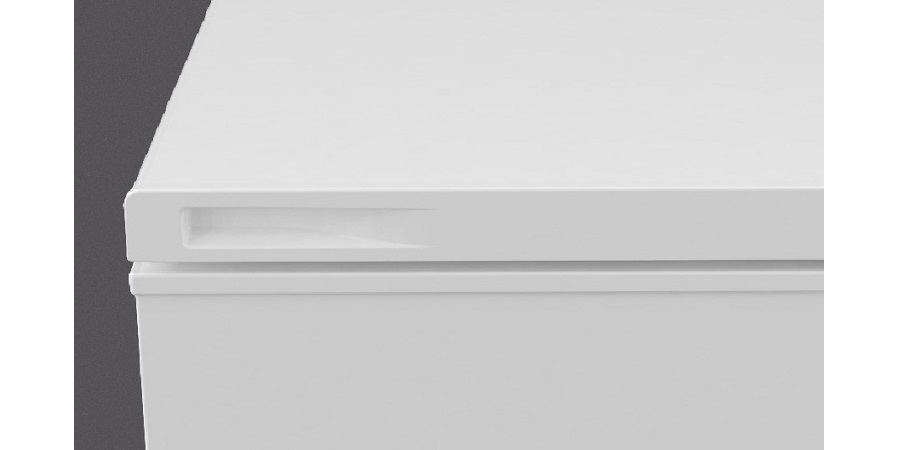 LED lighting in the freezer helps you easily find whatever food you're looking for, even in the evening.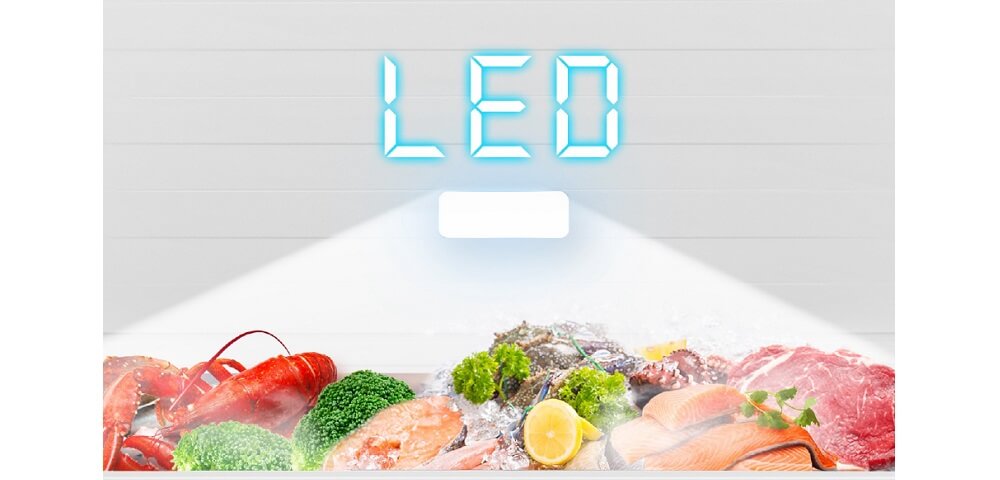 Meets efficiency standards for Energy Star® certification, ensuring low energy usage and lower operating costs over time.