>

Get Free Quote Today!!
We will contact you within 12 hours.
Benefits
55.8 Cu Ft large refrigeration capacity: The freezer has a large refrigeration capacity of 55.8 cubic feet, which can hold up to 1980 pounds of food. The freezer can store various types of food, such as meat, seafood, vegetables, fruits, ice cream, etc. The freezer can also help you save money and time by allowing you to buy food in bulk and prepare meals in advance; Power indicator function: The freezer has a power indicator function that shows the working status of the freezer. The power indicator is located on the front panel, and it displays a green light when the freezer is working normally, and a red light when the freezer is in abnormal condition or needs maintenance. This way, you can monitor the performance of the freezer and ensure its safety and reliability.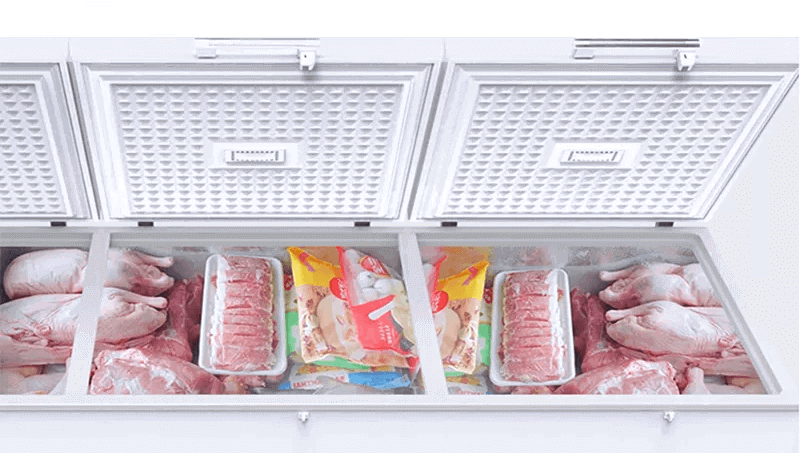 Mechanical temperature control: You can easily control the temperature of the freezer with the mechanical knob on the front panel. The temperature range is from -18°C to -22°C, and it can be adjusted according to your needs and preferences; Upper storage basket: The freezer has an upper storage basket that allows you to organize your food according to your preference. The basket is large and flexible, and it can accommodate different sizes and shapes of food. You can also remove the basket to create more space for larger items or bulk storage.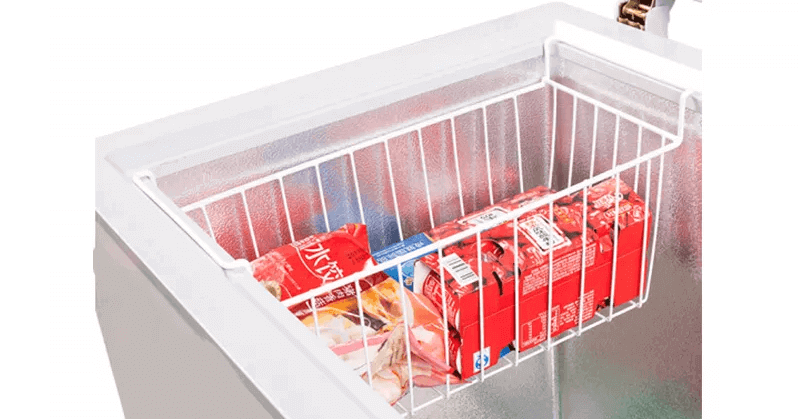 Automatic defrosting: You do not have to worry about frost buildup or manual defrosting with this freezer. The freezer has an automatic defrosting function that prevents ice from forming on the walls and shelves of the freezer, and it also maintains a constant temperature and humidity level inside the freezer. This way, your food stays fresh and nutritious for longer, and you also save time and effort on cleaning and maintenance; Door opening induction lamp: The freezer has a door opening induction lamp that lights up the interior of the freezer when you open the door. The lamp is bright and energy-saving, and it makes it easy to see and access your food. The lamp also has a switch function that allows you to turn it on or off as you wish.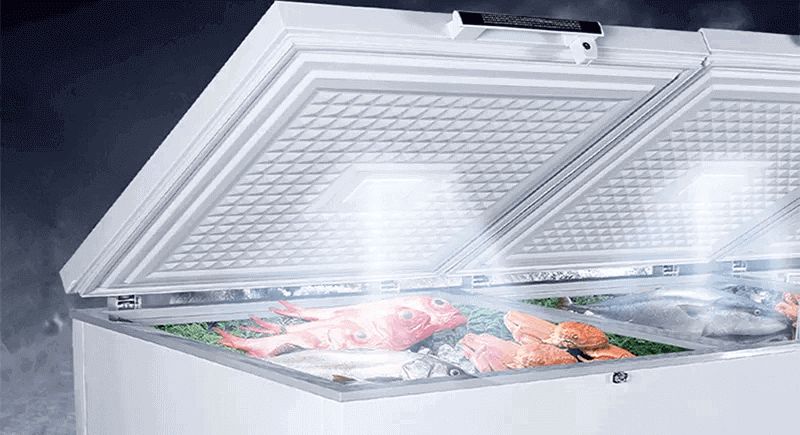 Specification
| | |
| --- | --- |
| Model | DDC-1580X |
| Freezer Capacity | 55.8 Cu Ft |
| Voltage / Frequency | 115V/60Hz |
| Temperature Range | ≤-18ºC |
| Cooling power | 800 |
| Material | Stainless Steel |
| Handle | External handle |
| Refrigerant | R290a |
| Thermostat Control | Mechanical |
| Defrost | Manual |
Previous Order Show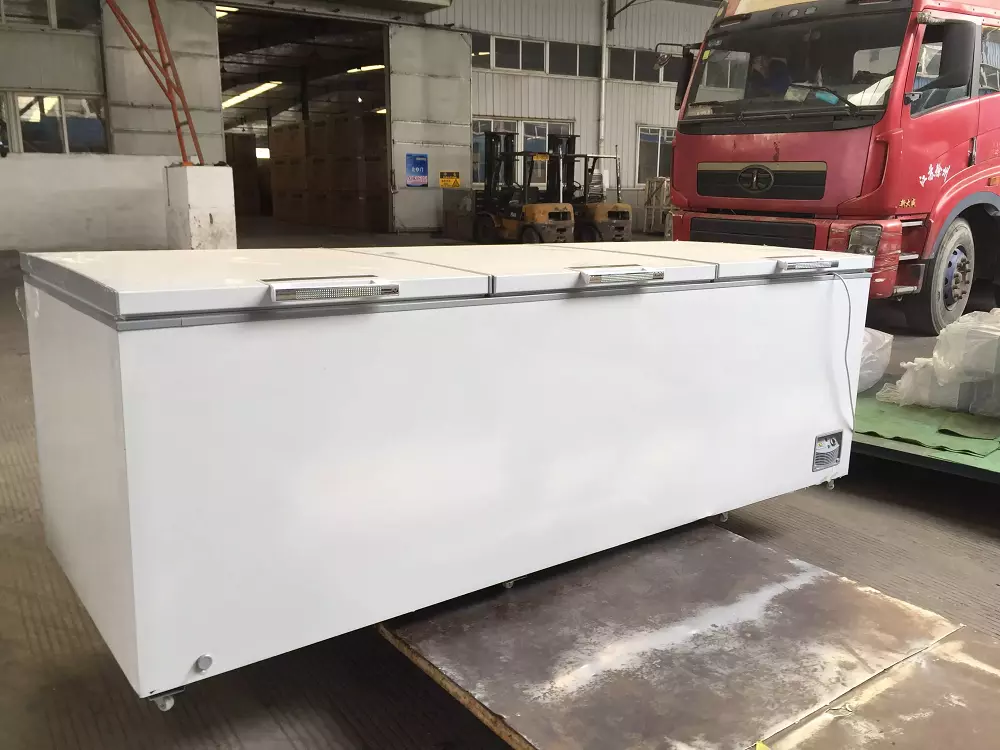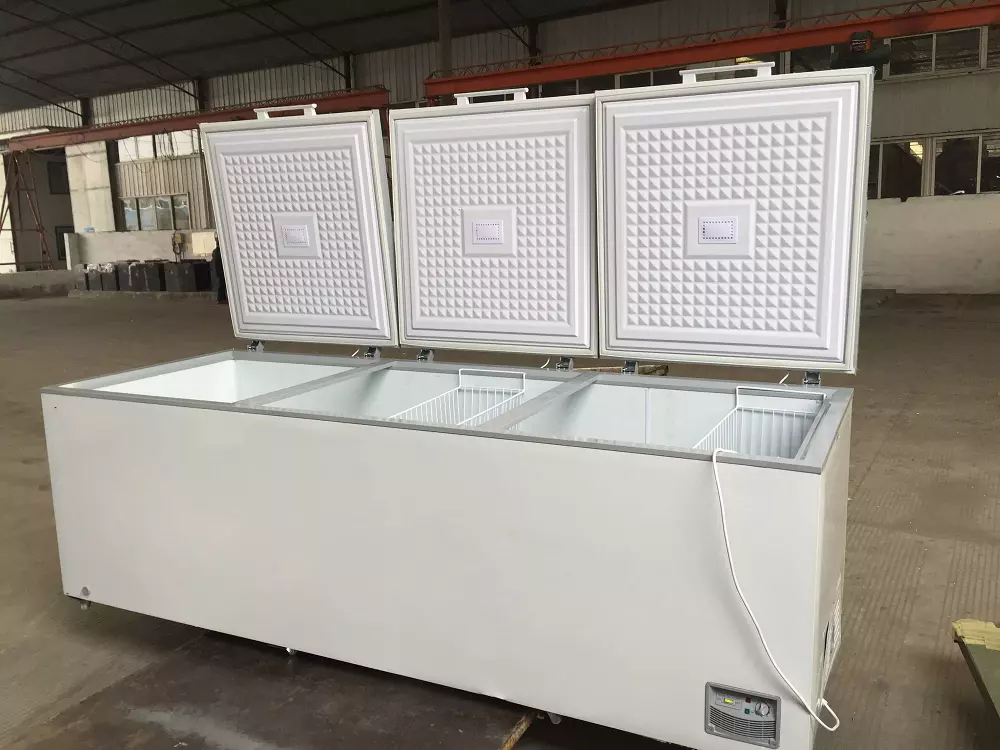 Get Free Quote Now !!
Any Questions? Just Ask Us!!