Slim hinges slide in anywhere. By reducing the size of the hinges, Smad chest freezer is both space-saving and offer a sleek design.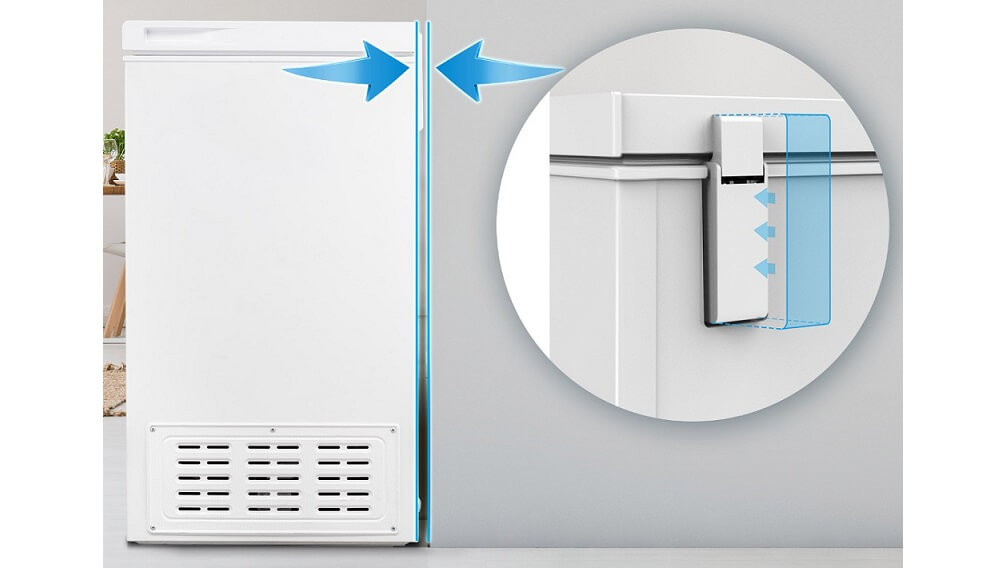 Delight in the little details. As interior layouts have evolved, minimalist, seamless design has become the ultimate goal. Smad chest freezers with recessed handle are perfect combination of beauty and function.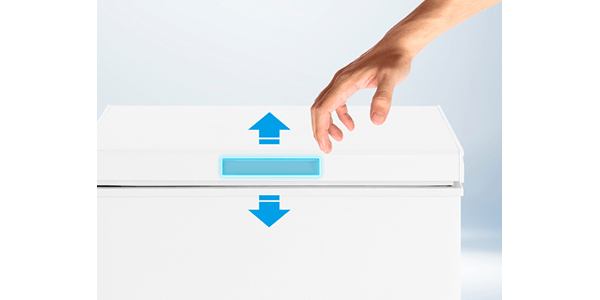 Water resistant for easy cleaning. Smad's chest freezer is built with a robust inner lining to make prevent rust buildup and water damage. The rust-proof design makes it a great protection against any ice and water.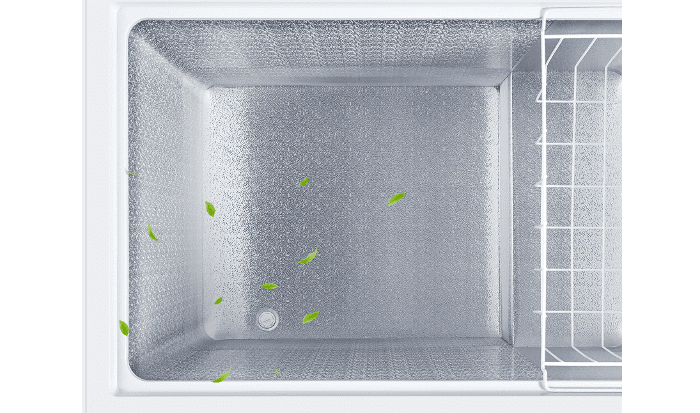 Frozen food, when without power. Smad's chest freezers are designed to retain an exceptional amount of cold air. This means that even without power, your freezer will maintain a frigid 0 ℃ for almost 6 full days guaranteeing to keep your food fresh until your return.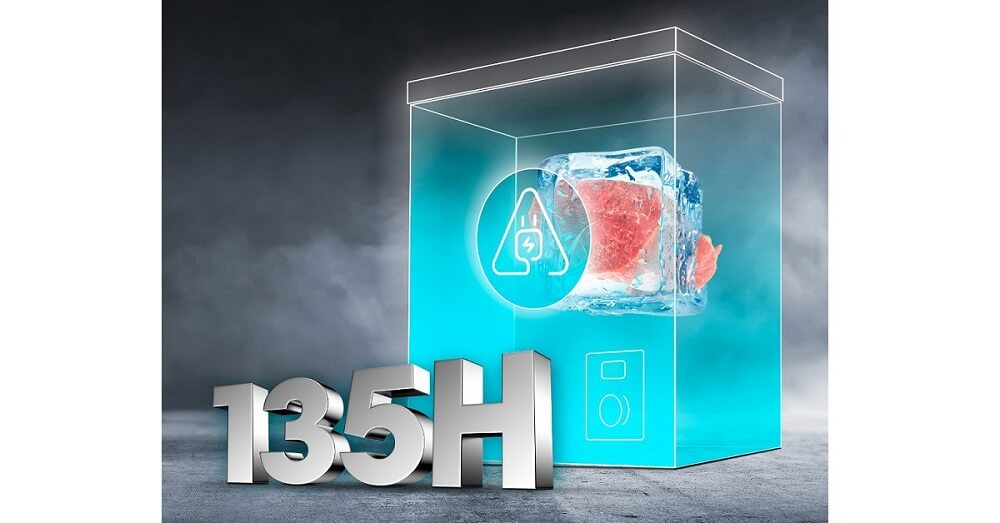 The new Weather Protect technology allows your Smad chest freezer to function even during extreme temperature changes, from 10°C ~ 43 °C, ensuring your food will remain frozen whatever the climate outside.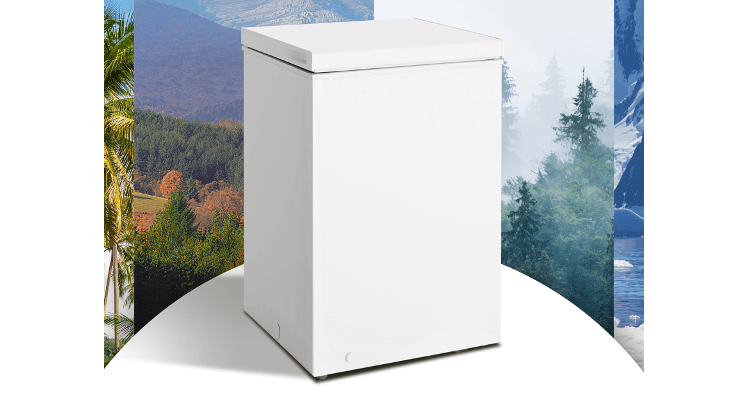 The door is carefully designed to accommodate your needs, by lingering in the set position when opened between 30⁰ and 60⁰, making it easy for you putting away groceries without worry.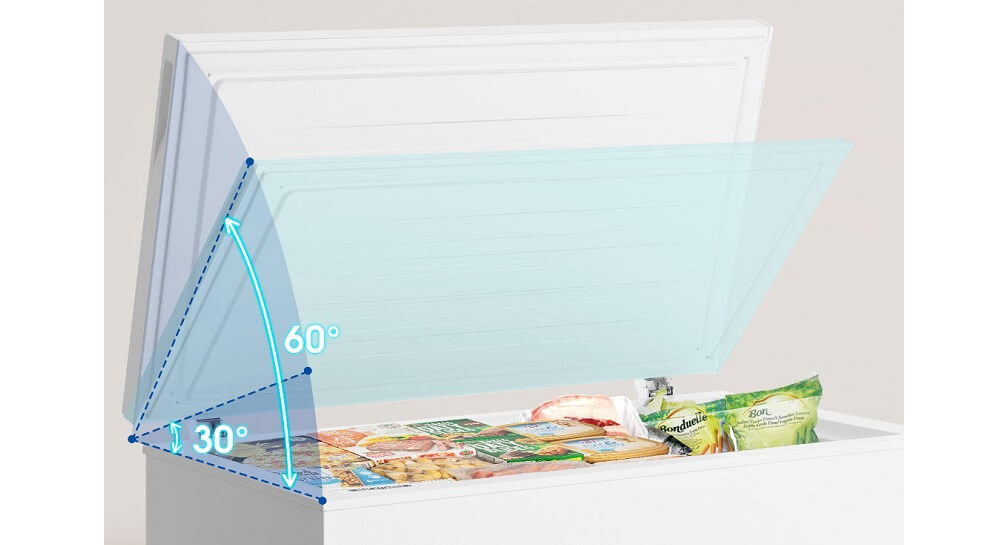 Short, tall and any height you want. To combat the hassle of uneven surfaces, Smad chest freezers are equipped with fully height-adjustable legs. Set each one separately to perfectly balance your appliance anywhere in your house.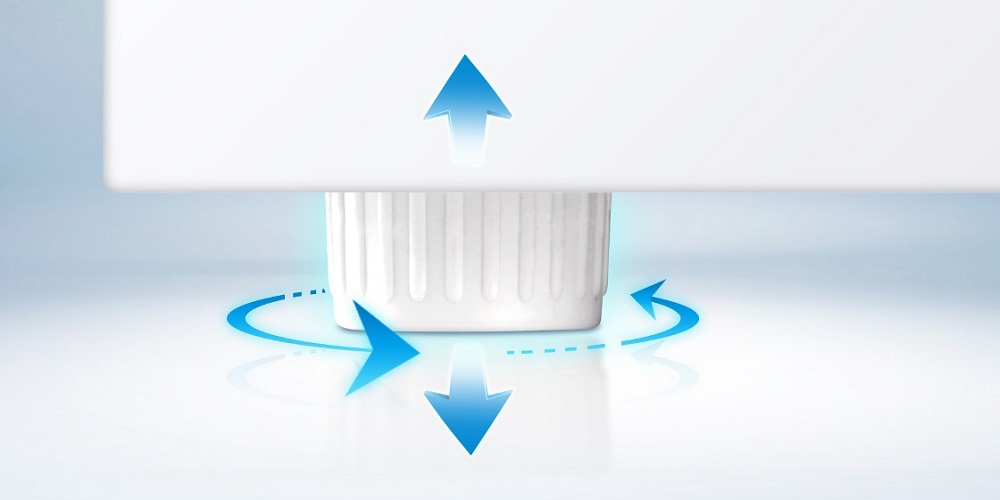 Not all food is created equal. Some foods are frozen for long-term storage, while others are accessed on a regular basis. Searching for them each time can be a massive hassle. With Smad's removable basket, you can store your most frequently used food in one easily accessible place.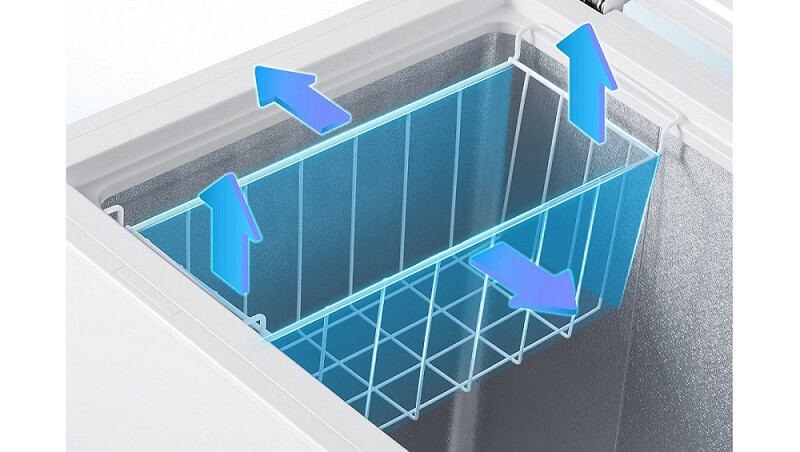 The water drain is a simple an elegant solution to a major potential problem. An undetectable but effective drainage hole removes water from the inside cabinet efficiently as well as your favourite food. This prevents ice buildup and keeps everything running smoothly.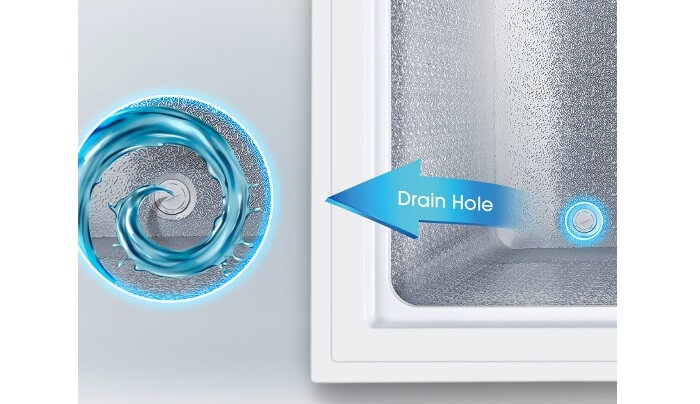 Smad's manufacturing process takes freezer quality seriously for every part; even for the door. After testing, your freezer door can sustain through over One Hundred Thousand open and close cycles, making it virtually impossible to fail you during its long lifespan.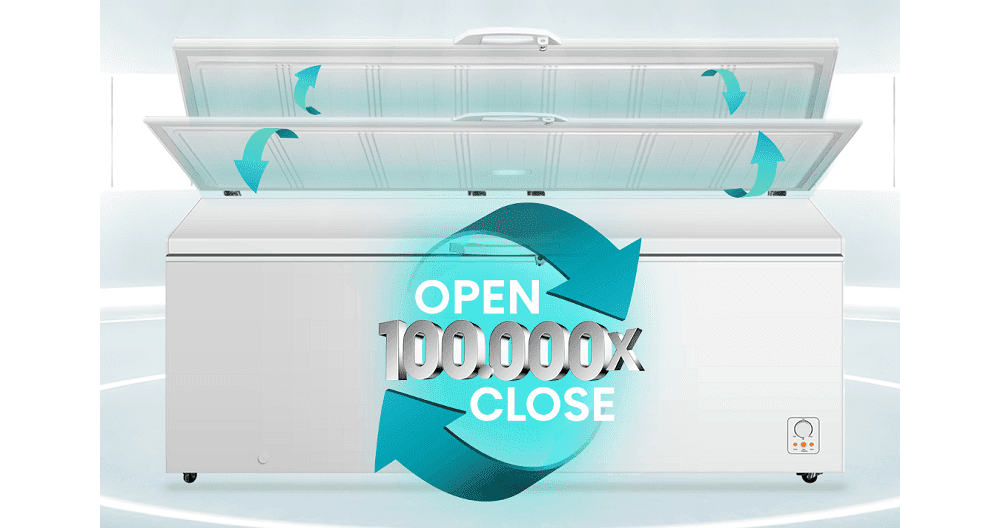 Smad's high-quality outer shell guarantees durability and reliability; Designed for long-lasting and smooth functionality, you can be sure that the enduring outer layer will store food without compromise.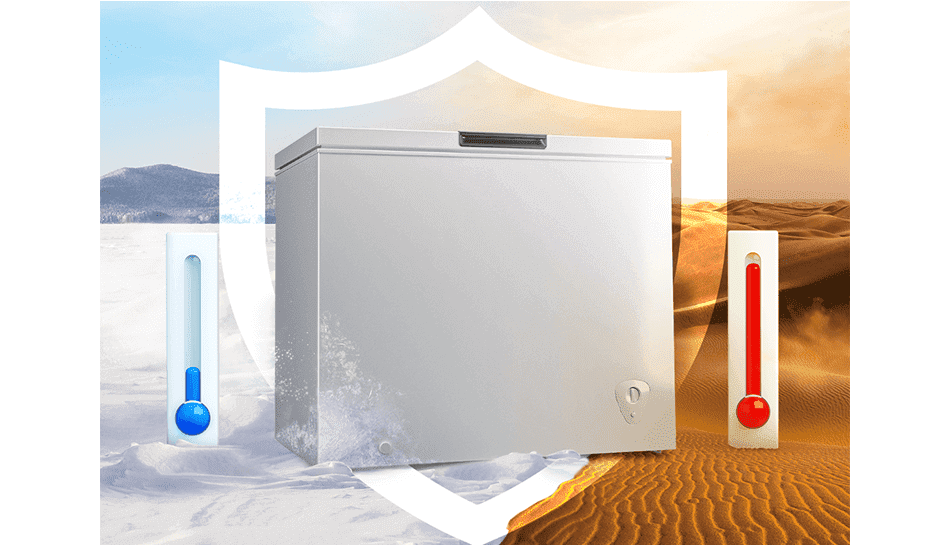 Ready for winter. Smad's chest freezers come with in-built Winter Security which are capable of dealing with temperature as low as -15 ℃.