BLDC Inverter Motor. The Inverter BLDC motor (brushless direct current) allows the motor of your washing machine to constantly adapt the rotation of the drum, without jerking and optimizing energy consumption. Thanks to its "brushless" design, it is more robust and also reduces the level of vibration and noise for a machine that is quieter, more durable, more reliable and more energy efficient than conventional washing machines.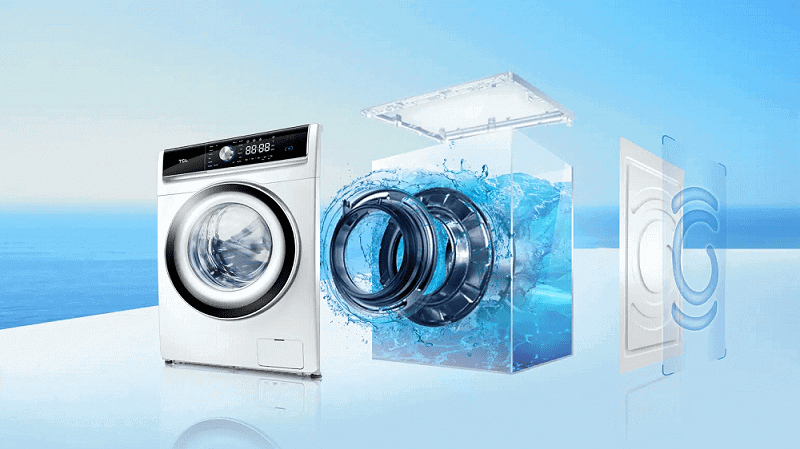 Touch Control Screen. Central rotary knob for washing cycle selection and touch control panel for option selection.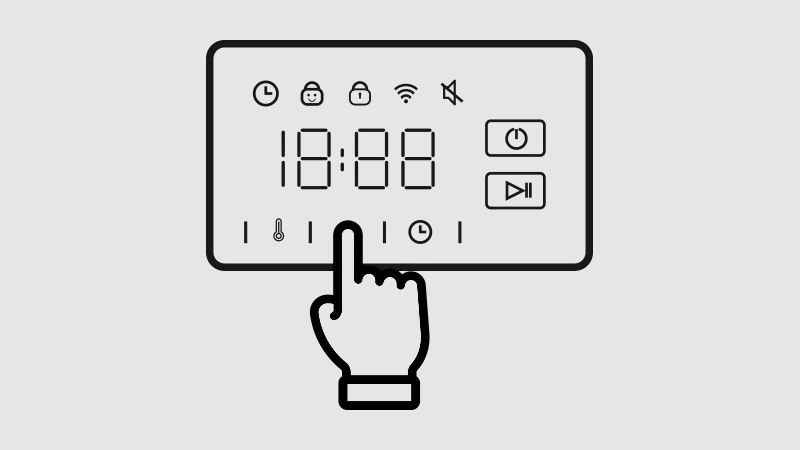 Drum Lighting. The LED lighting illuminates the inside of the drum when the door is open and reduces the risk of forgetting a small piece of laundry at the bottom of the drum.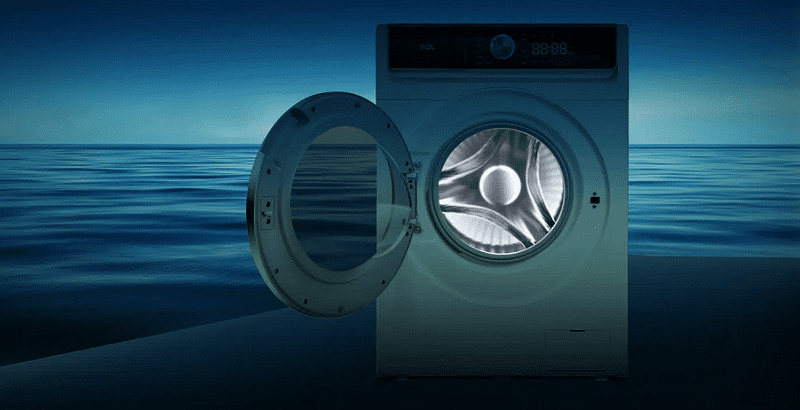 Wide Opening. With its wide-opening porthole - with a diameter of 32.5 cm - this machine has been designed to facilitate the loading and unloading of large pieces of laundry (sheets, duvets, etc.)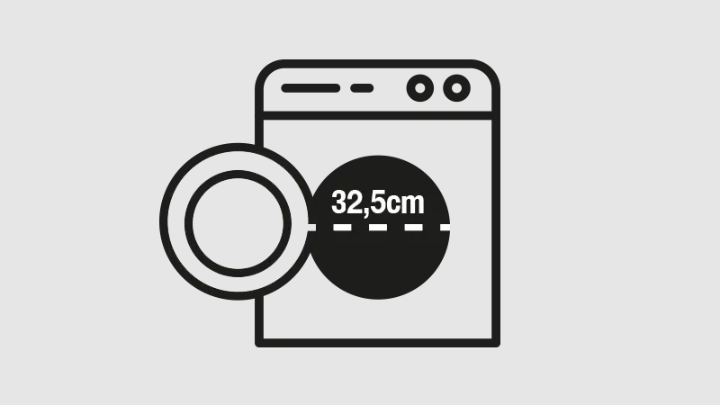 Delayed end up to 24H. Practical, an option button allows you to select the end time of your washing cycle. Schedule the end of the wash up to 24 hours in advance. Just decide when you want your cycle to end and the washing machine automatically calculates the start time.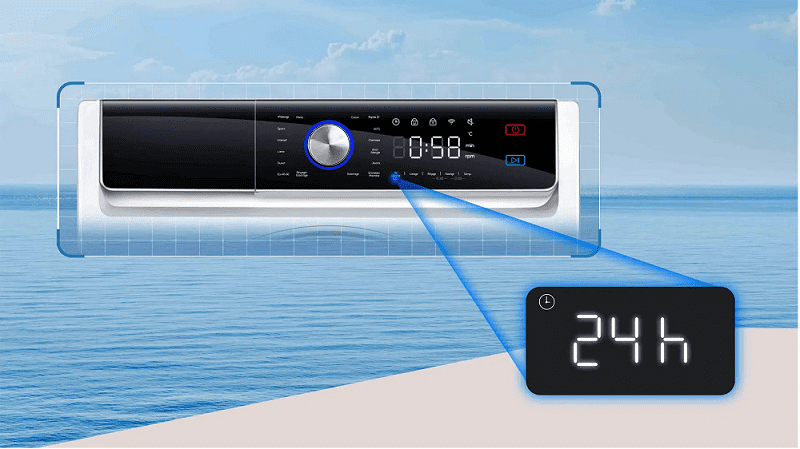 High-temperature wash (95°C). The 95°C antibacterial wash is more effective against bacteria and allergens in your laundry, providing better protection for your whole family.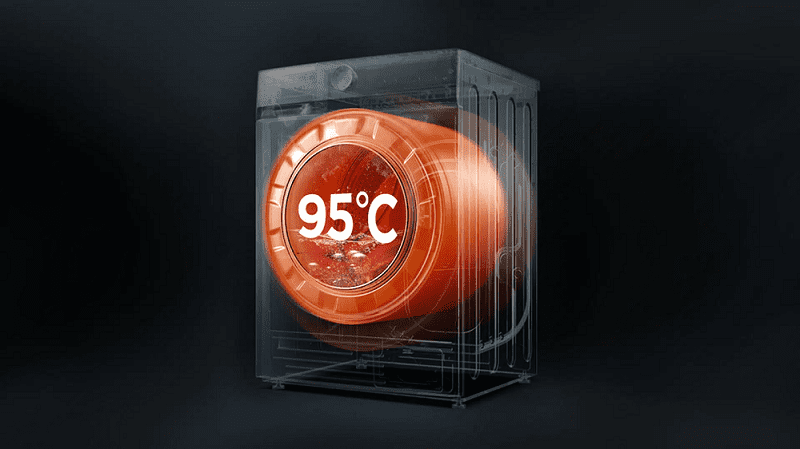 Pause Function Adding Laundry. How frustrating to start your washing machine and discover a sock forgotten on the stairs! From now on, the "Add laundry" function allows you to quickly deposit forgotten clothes in the process of washing.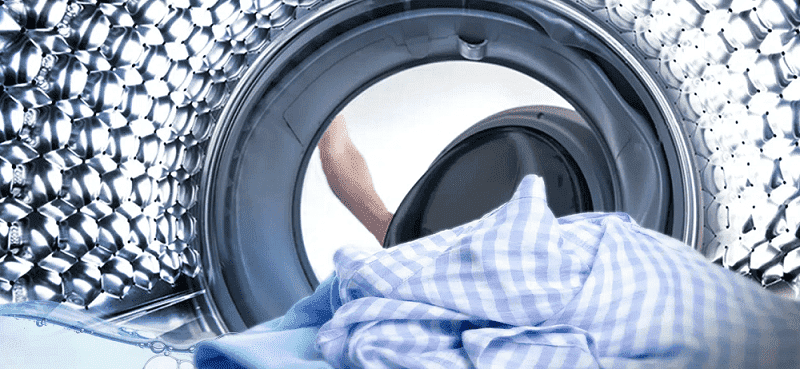 Honeycomb Drum. Unique to Smad, the hexagonal honeycomb drum is designed to tackle even the toughest stains, while remaining gentle on delicate fabrics. The drum has a surface designed to preserve your most delicate fabrics, no matter how many times you wash them. The honeycomb design causes a film of water to protect your clothes during washing: when the drum rotates, your laundry slides gently on its surface; no risk of snags on your most delicate fabrics.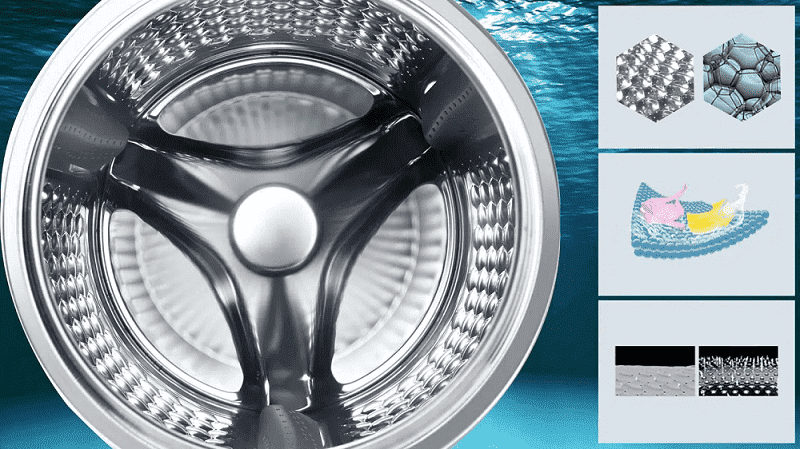 Self-Cleaning Tank and Drum. After a long time of use, bacteria and allergens hide in the drum. Use the High Temperature Drum Clean function to make your future washes more hygienic. After long use, there are bacteria and allergens hidden in the drum. It could refresh your washing machine using high temperature drum clean function for future healthier washing.