15 WASHING PROGRAMS. Great functionality for you. We are dedicated to creating premium washing machines with superior wash performance and ease of use. This model supports popular features such as quick wash and baby wash programs, as well as a drum cleaning program.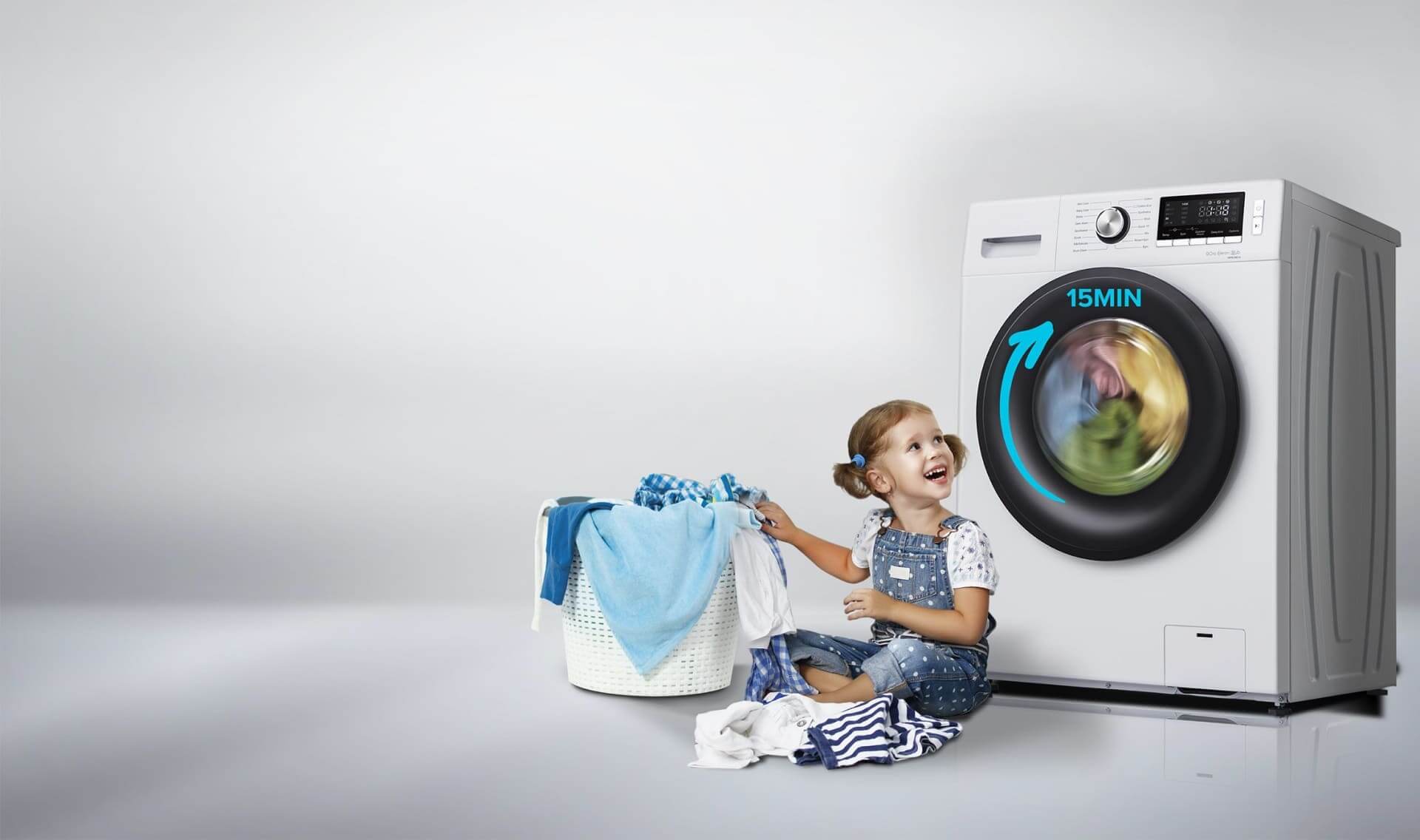 STEAM WASHING TECHNOLOGY. Gentle steaming, strong degreasing. Thanks to Smad Allergy steam / Baby steam care technologies, a large amount of steam is quickly released inside the drum, which removes allergens from clothes, which allows clothes to stay clean and healthy.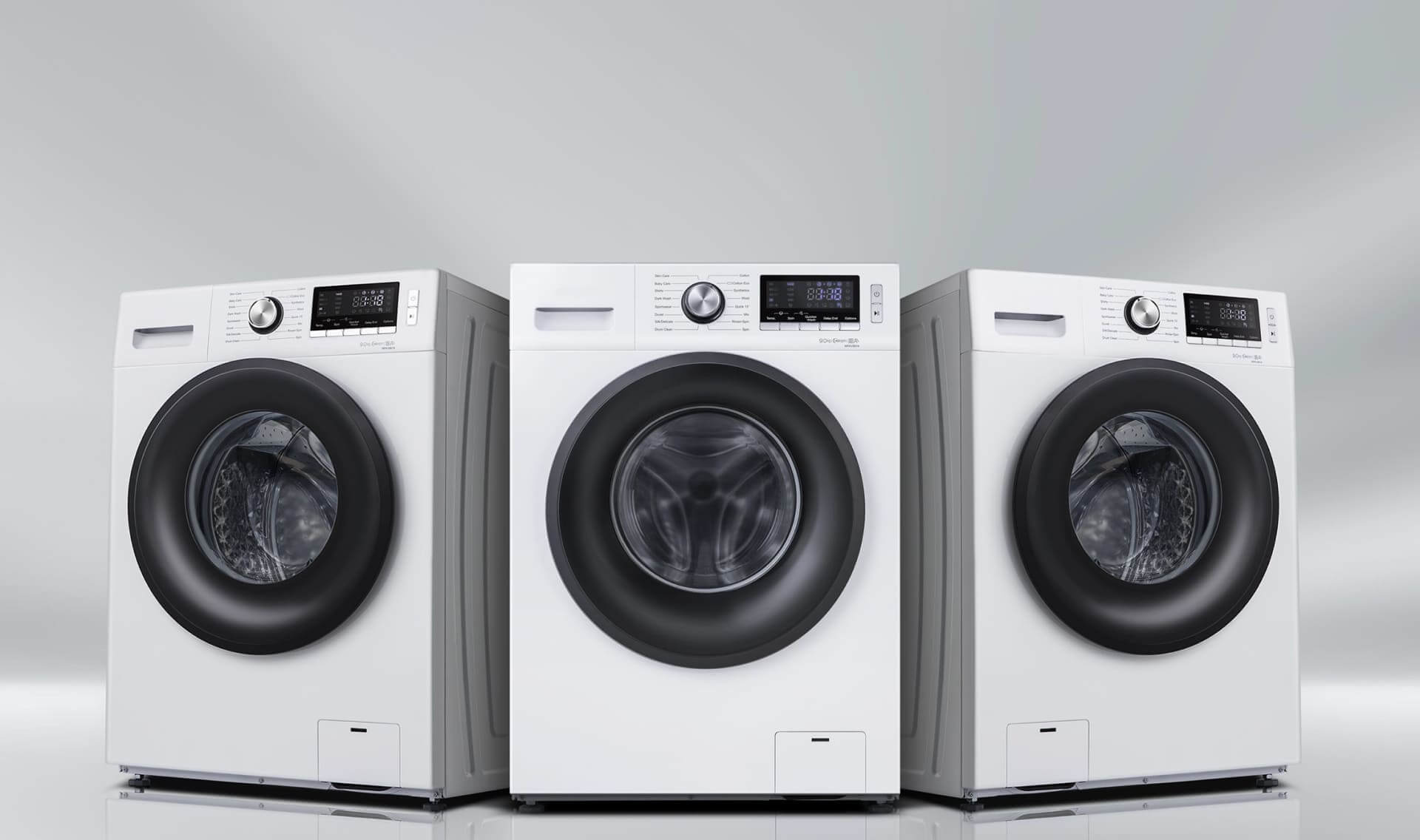 QUICK WASH. Convenient and easy to wash. The Smad Quick Wash program lasts only 15 minutes. This saves time and energy.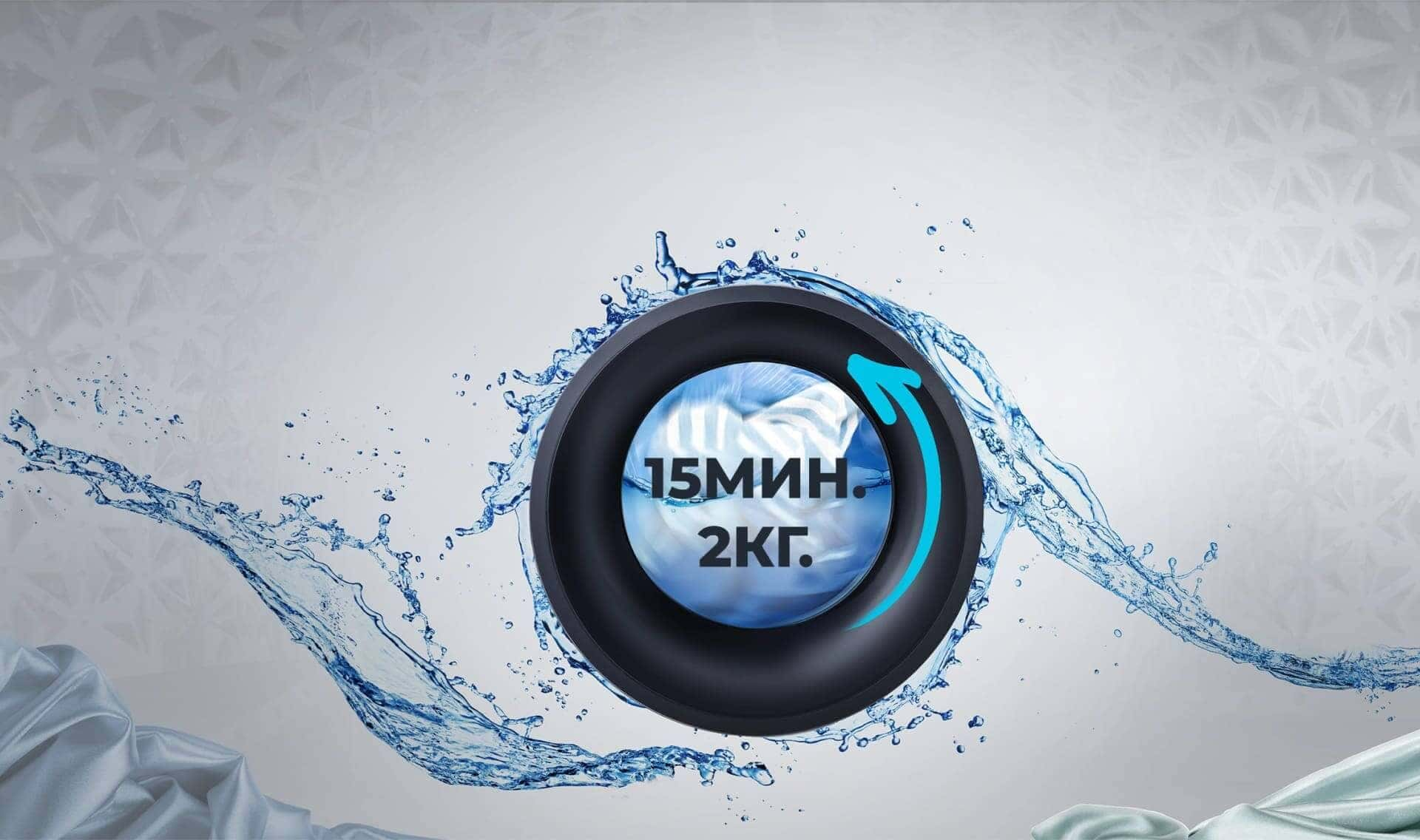 END OF WASH DELAY. Wash at your convenience. The end of wash delay function allows you to program completed programs at a convenient time for you. It also allows you to enjoy lower electricity tariffs.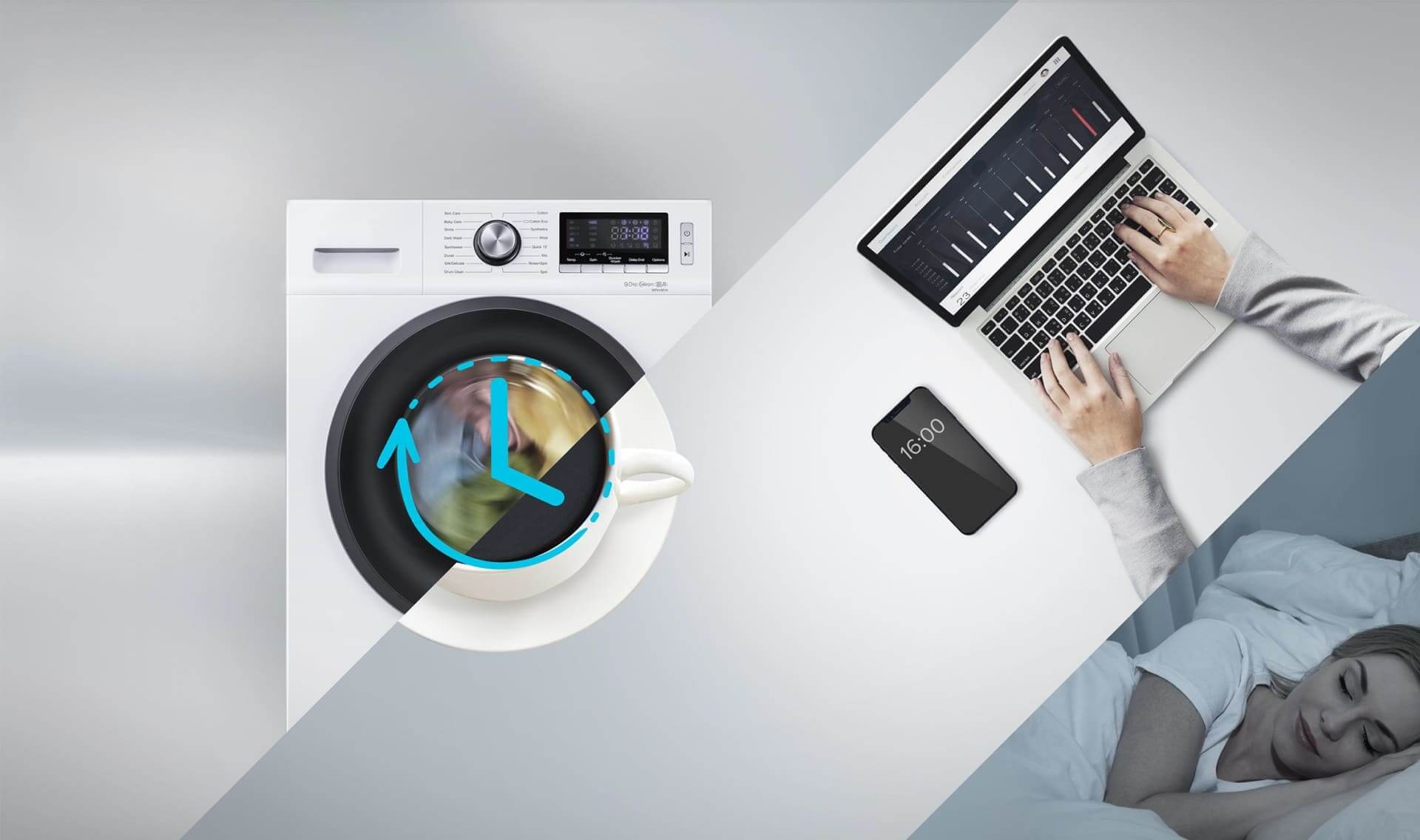 DRUM WITH PROFILE "SNOWFLAKES". Gentle garment protection. Our snowflake drum not only cleans stubborn stains, it also protects clothes from damage.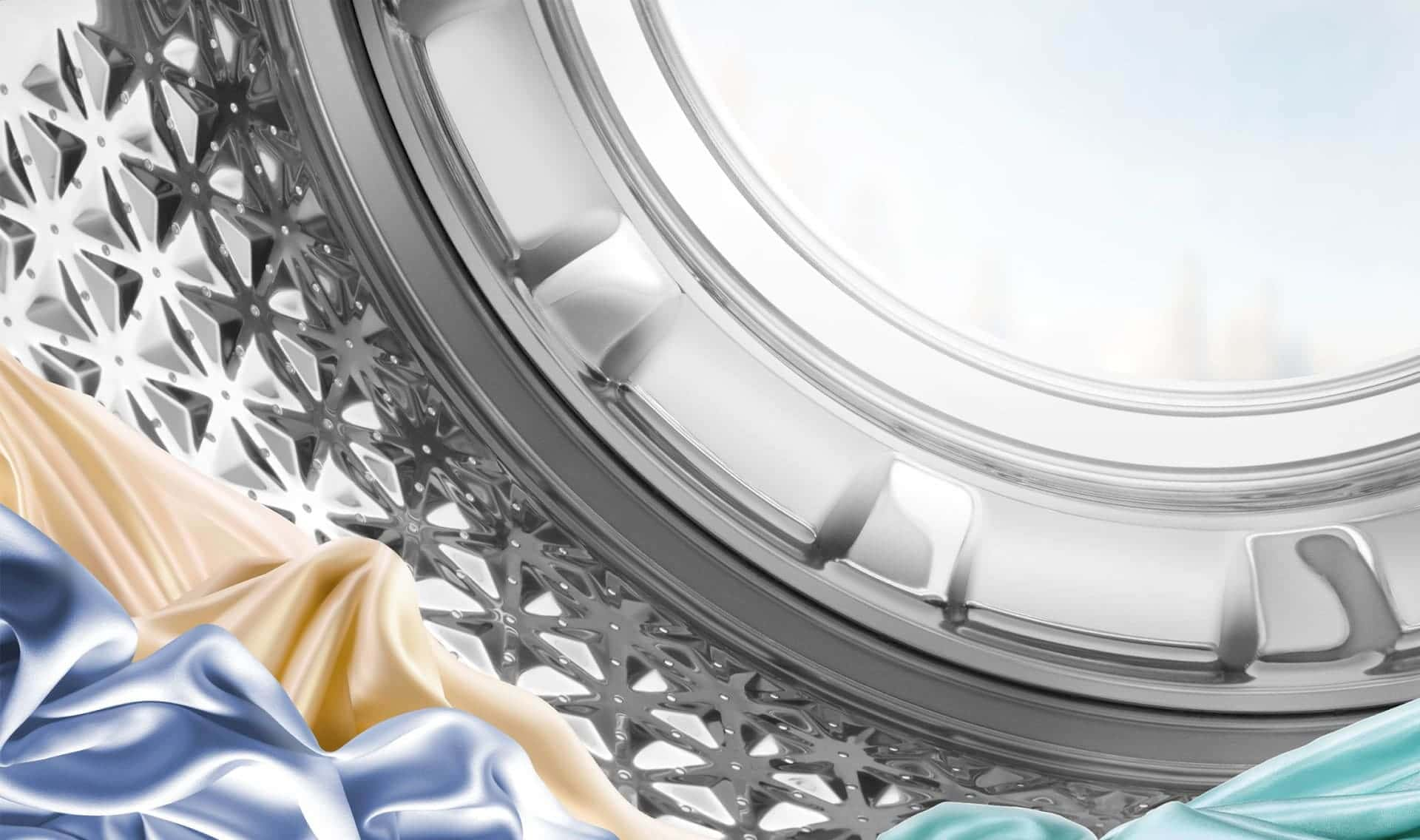 DRUM CLEANING. Cleanliness in every corner. The drum cleaning program keeps your washing machine drum squeaky clean with deep cleaning at 95°C.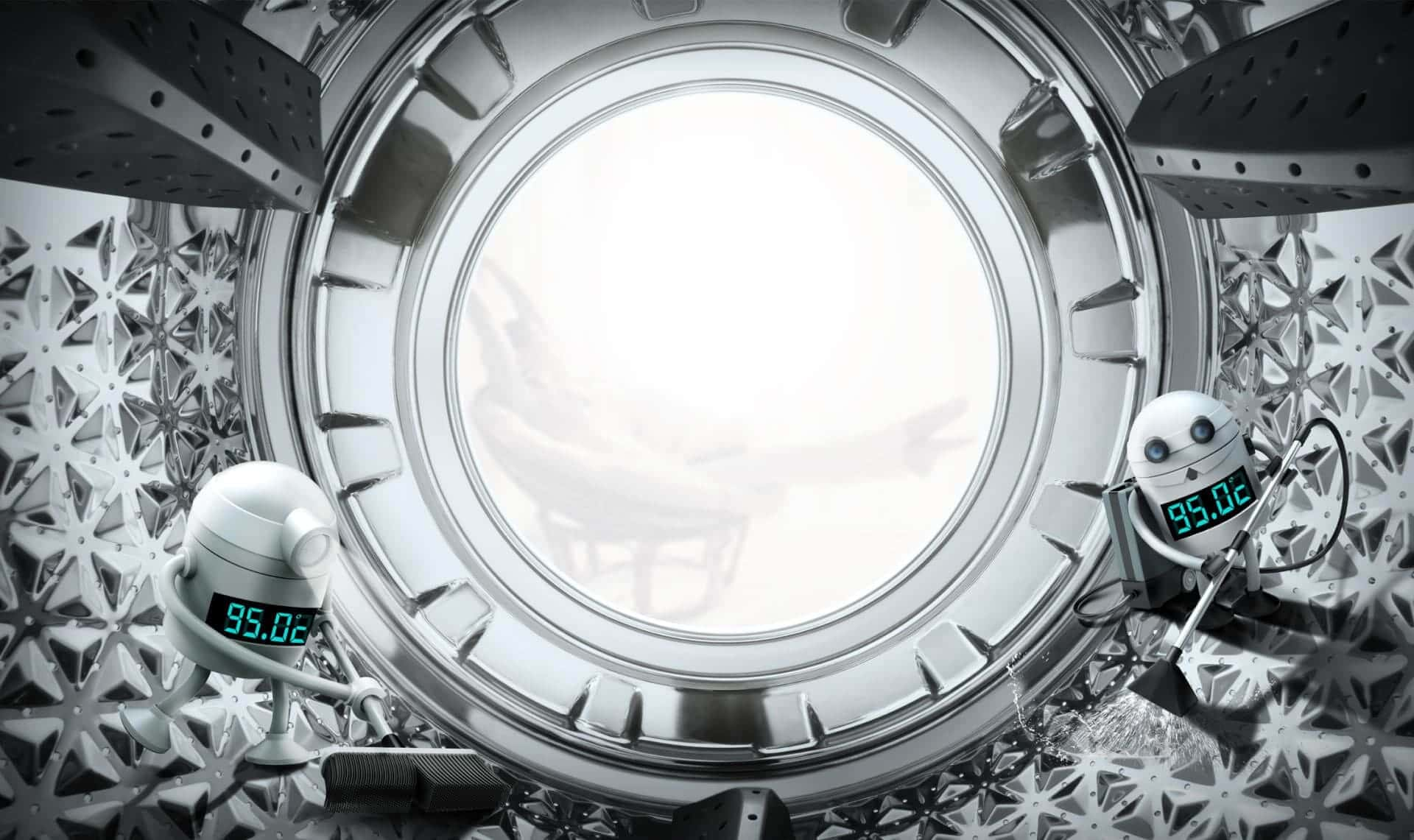 CHILD LOCK. Don't worry about the child. Ensure the safety of children. Turn on the lock, and the door and buttons will not respond to pressing, so children will not be able to use the car when you are not around.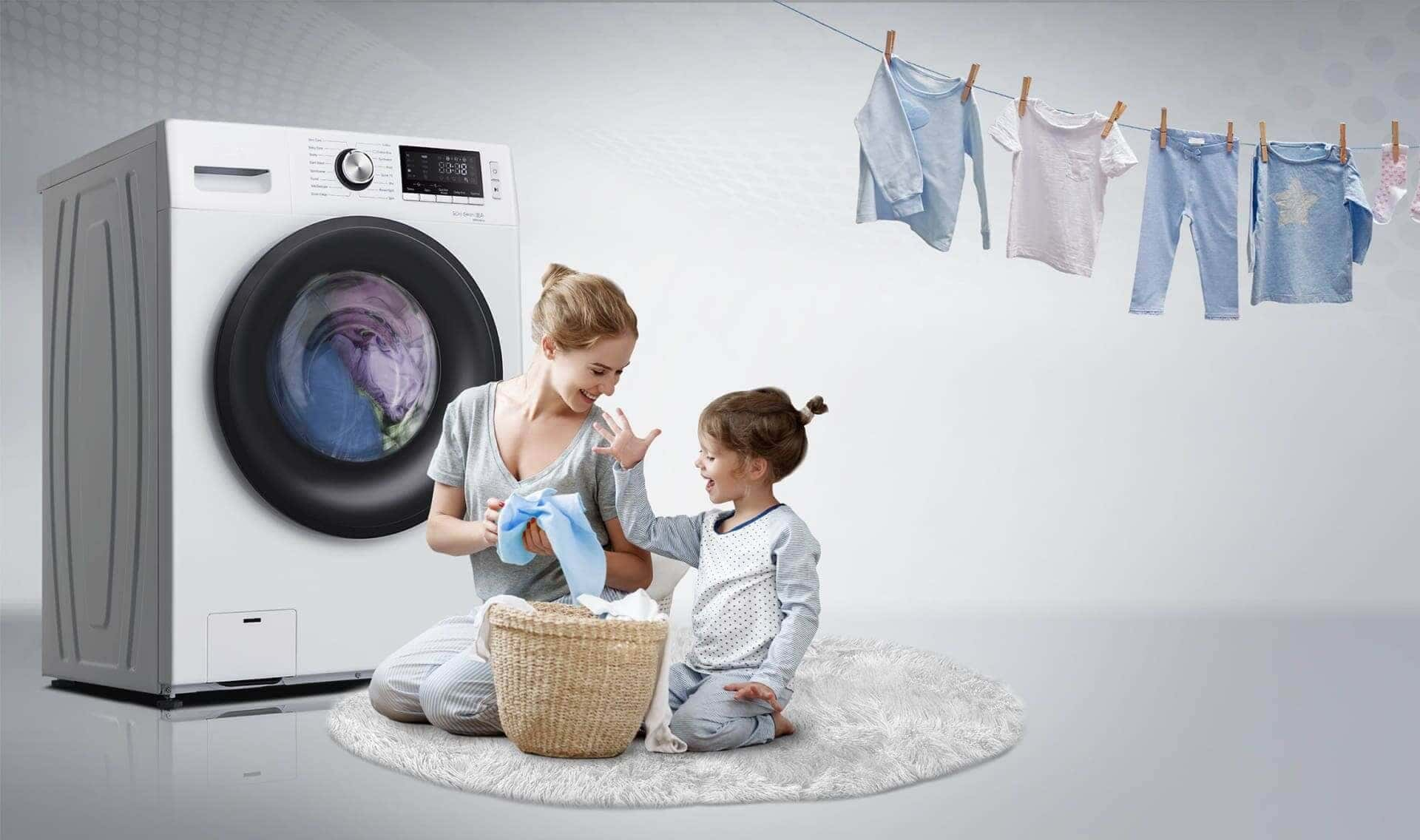 SAVE NATURE AND ENERGY. A-30% Energy Efficiency Smad washing machines achieve a high level of A-30% energy efficiency, which meets the requirements for reducing harmful emissions from power generation.